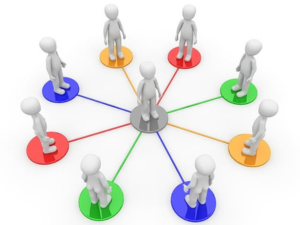 Microsoft recently rolled out remarkable updates to its collaborative platform, Teams. You may find two features of interest: the AI-powered Designer and Communities. These tools can help improve business operations by fostering productivity and engagement.
Designer: Include AI Art in Teams
The new Designer is more than just an update. Think of it as an intelligent co-worker that is available 24/7. You give it text prompts, and it uses advanced AI to create striking designs for anything, from presentations to social media posts.
Designer isn't limited to the Teams desktop application. You can access it via the web and on Microsoft's Edge browser. Having such versatility enables you and your team to create and share eye-catching content wherever you are. This can level up your team's creativity and teamwork.
Communities: Your Collaboration Booster
In addition to Designer, Teams has unveiled Communities for Windows 11. Communities is about more than just work. It's a place to connect, share, and collaborate on tasks you and your team are passionate about.
Communities isn't limited to Windows 11 users, either. Support for Windows 10, macOS, and web versions is coming. Also, with the added camera feature, your team can record videos and invite participants with a simple scan of an online document.
Implications for Business Owners
So, what do these updates mean for you as a business owner? With Designer, you can enhance your content creation processes thanks to intelligent design suggestions and automation. This means less time stressing over designs and more time focusing on important decisions.
On the other hand, Communities offers an exciting space for your team members to connect and collaborate. It fosters stronger connections and improved knowledge sharing.
Taking the Next Steps
Embracing these new features could mark a significant turning point for your business. Start by encouraging your team to use Designer for their content creation tasks. The simplicity and power of this tool might surprise you.
Next, explore the possibilities with Communities. Encourage your team to engage with it, share their thoughts, and collaborate on topics they are passionate about. You'll discover that a more connected team is more productive.
Embrace the Future of Collaboration
Microsoft Teams' new features highlight how technology can redefine collaboration in a business setting. You can use these tools to create a vibrant, connected, and productive workspace. The future of collaboration is here, and it's time for you, as a business owner, to harness its potential. By adopting Designer and Communities, you're not just keeping up with the times but staying ahead of the curve.