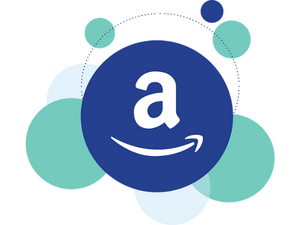 A number of exciting products were announced at Amazon's Hardware 2022 event. These announcements include two brand-new Eero home networking products and the news that the next-generation Echo Dot devices will feature Eero capabilities.
The first product is the Eero PoE 6 access point. Due to PoE (Power over Ethernet) technology's popularity among enterprises and home network enthusiasts, this is a fascinating announcement by Amazon. PoE installations are popular because they allow you to connect your equipment with a single cable. This technology should also give customers more mounting options for Eero access points.
According to Amazon, the Eero PoE 6 provides coverage for up to 2,000 square feet, connections, and support for 100 connected devices.
The Eero PoE 6 is priced at $299.99. Starting in October 2022, Amazon will begin selling Eero PoE systems to certified professional installers, followed by regular customers early next year.
The second Eero product announced is the Eero PoE Gateway that will power your Eero PoE. The Eero gateway will be able to support numerous Eero PoE 6 devices as well as other PoE devices, such as security cameras.
The Eero PoE Gateway features ten Ethernet ports to connect your PoE devices, and it's priced at $649.99.
As a result of its more elaborate setup, Eero's PoE devices won't be a suitable fit for everyone. However, it could be an ideal solution for a new home build or renovation.
It is worth noting that additional Eero services are available to prevent your network from losing internet access. One of those services is the Eero internet backup which might be the right choice for those who live in a remote area. This service can use a mobile hotspot or another Wi-Fi connection to keep all the devices operational even when your primary internet connection fails.
To use internet backup, you must subscribe to Eero+ for $9.99 per month or $99 per year. However, considering everything else included with the service, this may be a worthwhile inversion for certain households. The internet backup is a rebranded version of Eero's Secure+ service, so all the same features are available here - including robust parental controls, network analysis, Malwarebytes, and more.
Eero+ is already available for the existing Eero mesh. However, if you were seeking to upgrade your home internet to one of the top Wi-Fi 6 mesh systems, you might find that Eero+ is enough to convince you to get an Eero kit instead.