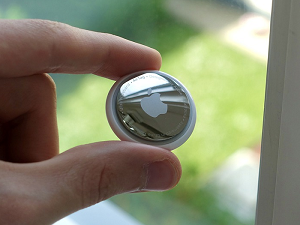 Apple AirTags are handy.  They're an incredibly convenient way to help keep track of your stuff. If you lose something that has been tagged you can easily locate it using the "Find My" app, which will point the way to whatever it is that you have tagged.
The only problem is AirTags can be misused as well.  It didn't take long for Airtag Stalking to become a "thing". Apple took note and relatively swift action.
That's why as of iOS release 15.4 the company behind the handy tech is putting additional security measures in place.  These include the addition of a new privacy notice that users will see during setup that warns tracking someone via the technology can be considered a crime.
The changes also include an enhancement that allows users to specify when an unidentified pair of AirPods is found traveling with you.  Previously AirPods would generate a generic "Unknown Accessory Alert" which caused confusion among some users.
On top of that Apple has removed the feature that would preemptively disable safety alerts when a tracker is detected in your vicinity. Users will find new tracking notification settings in their Find My app settings.
In addition to the AirTag security features the 15.4 release will include a new American Siri voice that is "less gendered" than the voice assistant's current options. Other enhancements include a Universal Control feature and Face ID support while wearing masks.
That sounds fantastic but there is one slight wrinkle.  Apple has not yet announced an exact release date for the latest iOS build. Although based on prior releases and the always-active rumor mill, most people are expecting it to get a widespread release sometime in March of this year (2022).
That's good news indeed for Apple fans and customers especially if you've already come to rely on those handy little AirTags.