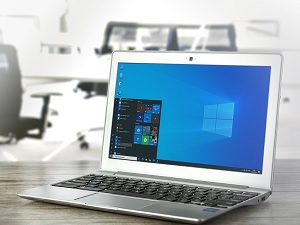 Microsoft's "News and Interests" feature has been on their road map and in testing for quite some time, but recently, the company rolled it out to the mainstream, enabling the new features by default.
Apparently, a significant chunk of the Windows 10 user base didn't get the memo that the feature was coming. This prompted large numbers of questions in Reddit forums and other locations around the web, asking how the new feature can be disabled. While some clearly love it, reactions to News and Interests has been decidedly mixed.
If you're not familiar with how the new feature works, here's the scoop:
You'll see a new icon on your taskbar labeled "News and Interests." When you click on the icon, it will open a window that will display current headlines, stock prices, weather, and stories from around the web that are based on your browsing habits.
It's a good feature, but it's admittedly not for everyone. If you've given it a try and have concluded that it's not your thing, the good news is that it's not difficult to disable. Just right click on any empty portion of your taskbar, which will bring up a menu. One of the options on that menu will be "News and Interests." Click that and select the option "Turn off." That's it. You won't be bothered by it further.
There's an unusual amount of anger and frustration about this new feature, but in our view, there shouldn't be. Microsoft didn't exactly make it a secret, having talked about it for months and tested it thoroughly in the Dev channel. They even made it incredibly easy to disable, so we're not really sure where the anger is coming from.
In any case, give it a try, and if it's not to your liking, you can be rid of it for good with just a handful of mouse clicks.