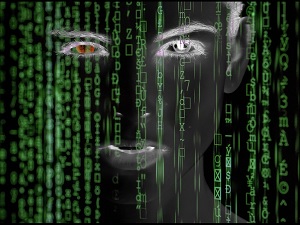 Hackers around the world didn't waste any time. New Year's celebrations have barely ended, and already, we have our first reports of a new malware strain to help ring in 2021. Dubbed Babuk Locker, the strain is aimed squarely at corporate networks.
Based on an analysis of the code, security experts have concluded that the software was designed by mid-level hackers.
It's a bit of an amateur effort, but the malware is competently designed and the encryption function is rock solid, so if you fall victim to this ransomware, there's no unlocking the files. You're either going to have to restore from backup or pay the ransom in Bitcoin.
Babuk has only been used in a handful of attacks thus far this year. Then again, this year is only a few days old at this point, so we could be seeing the beginnings of a significant campaign. As ransomware goes, however, the creators of Babuk don't seem to be overly greedy. The ransoms they have been demanding have ranged from $60,000 to $85,000 USD, payable in Bitcoin.
Given that the average last year was just over $110,000 USD, that's not awful. Make no mistake, having to pay any amount of money to access your own files is unacceptable, but if you do fall victim to some type of ransomware, this is one of the least expensive strains out there.
In any case, the best case scenario is not to fall victim to a ransomware attack in the first place. Given that these types of attacks have become many hackers' go-to option, it pays to review your current security protocols and see if there's any room for Improvement.
Most people make at least a few New Year's resolutions on December 31st. It's certainly not too late to resolve to make your network security a top priority this year.