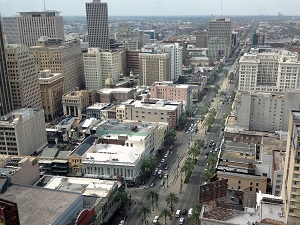 Things aren't so easy in the Big Easy right now. The city of New Orleans has suffered a ransomware attack.
As a result, most of the city's servers and computers are currently down.
However, at a recent press conference held by Mayor LaToya Cantrell, all New Orleans emergency services are intact.
The city's CIO, Kim LaGrue, reported that IT staff detected suspicious network activity at 5AM. By 8AM, when city employees began arriving at work and logging onto their computers, IT staff noted an uptick of suspicious activity and began investigating the matter in seriousness.
By 11:30AM an outside agency confirmed that the city was under attack and New Orleans officials began working with partners at the State and Federal level to begin a forensic investigation.
At present, there are more unknowns than knowns as the drama in New Orleans is still unfolding. Beyond the facts stated above, we know that the city's IT professionals instructed city employees to begin unplugging their computers and the IT staff did the same to their servers.
What is not known is whether this action was taken in time to prevent widespread file encryption. We also don't know the particular strain of ransomware that was used in the attack. We don't know if the city has received ransom demands, or whether or not city officials have been in contact with the hackers.
The controllers of Maze Ransomware (which was used to attack the city of Pensacola, Florida) have denied responsibility for the attack on New Orleans. At this point, no further information is available.
If you have contracts or do business with the city of New Orleans, it may be difficult, if not impossible to conduct business with them until further details are known.