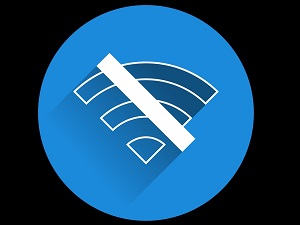 If you haven't yet downloaded and installed the latest Windows 10 update (version 1903), read this article carefully before deciding if you want to do so.
Microsoft is reporting that their latest build is causing Wi-Fi connectivity issues with some network adapters, specifically the Centrino 6205/6235 and Broadcom's 802.11ac.
If you have either, then it may be worth your while to hold off on the update until Microsoft corrects the issue.
The company had this to say about it:
"Microsoft and NEC have found incompatibility issues with Intel Centrino 6205/6235 and Broadcom 802.11ac Wi-Fi cards when running Windows 10 1903 on specific models of NEC devices.  If these devices are updated to Windows 10, version 1903, they will no longer be able to use any Wi-Fi connections.  The Wi-Fi driver may have a yellow exclamation point in device manager.  The task tray icon for networking may show the icon for no internet and Network and Internet Settings may not show any Wi-Fi networks.
If you are using an affected device and you have already installed Windows 10, version 1903, you can mitigate the issue by disabling then re-enabling the Wi-Fi adapter in Device Manager.  You should now be able to use Wi-Fi until your next reboot."
A couple of things to note here:  First, this issue only impacts a relatively small percentage of the PC's running Windows 10, so there's a good chance you won't be impacted by it at all.
Second, while it's very good that there is a workaround available, do note the limitation described in the workaround itself.  It's only valid until your next reboot, at which time you'll need to jump through those hoops again to continue accessing Wi-Fi connections.  At this point, Microsoft has not announced an ETA on when the issue might be resolved.